Union Vape Avenida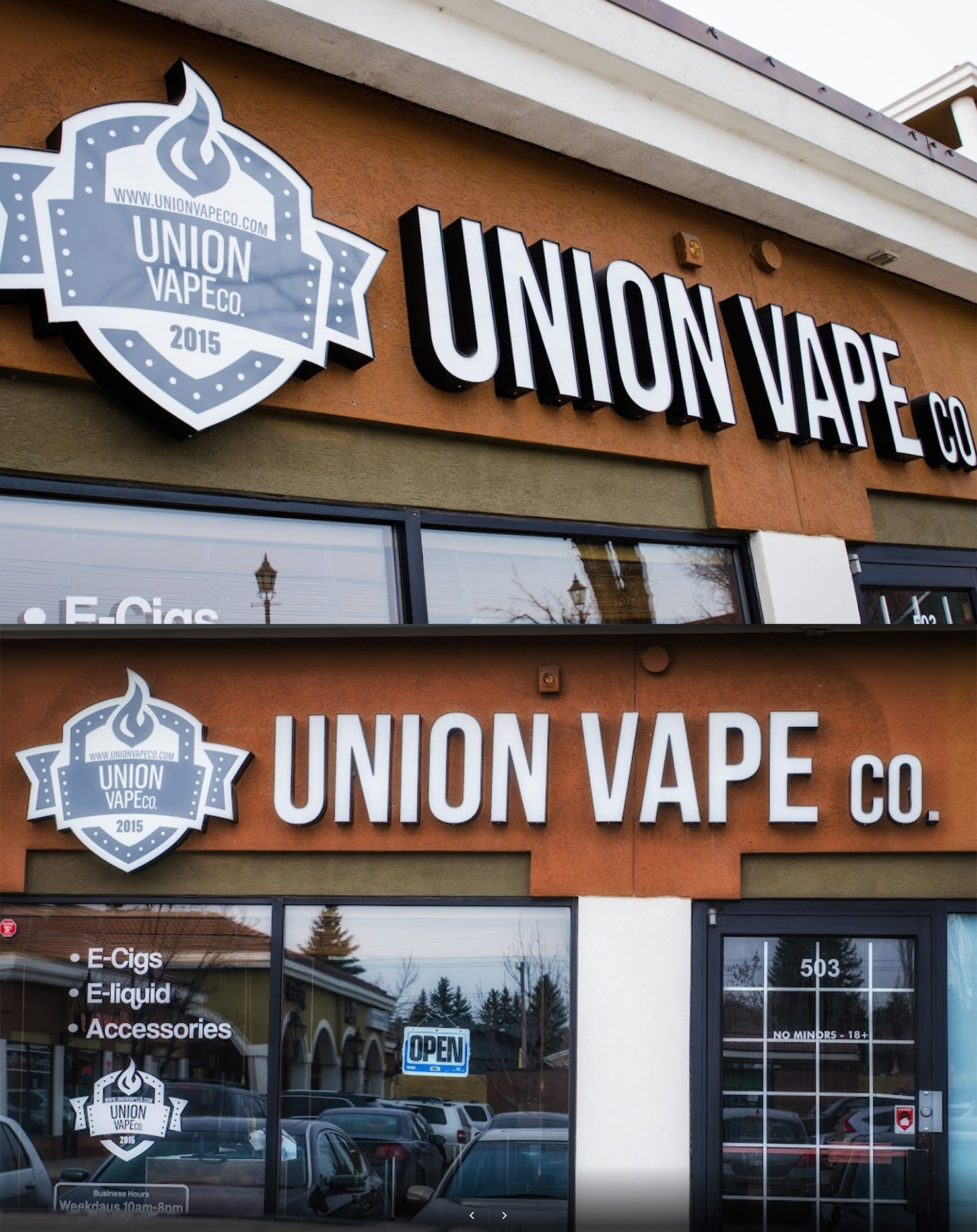 Union Vape Co. - Avenida
12445 Lake Fraser Dr SE #503, Calgary, AB T2J 7A4
(403) 454-2828
Discover Union Vape Co., your ultimate vaping destination nestled on Lake Fraser Drive beside the Macleod Trail in Southeast Calgary. Our store has everything you need, from vape juice to disposable vape pens.
For vaping beginners, we offer a diverse range of starter kits and vaping hardware, ensuring you have everything necessary to embark on your vaping path. Our knowledgeable staff is always on hand, helping you find the perfect vape setup and guiding you to discover the most refreshing flavours.
Speaking of flavours, our e-juice selection is bound to impress, featuring a wide variety of enticing options and varying strengths. From luscious fruit blends to invigorating menthol and classic tobacco fusions, there's something to satiate every taste bud. If you prefer convenience and on-the-go enjoyment, explore our collection of disposable vapes, providing a hassle-free vaping experience.
As one of the top vape stores in Calgary, we offer high-quality vaping supplies at affordable prices. If you can't make it to the store, take advantage of our vape delivery service, ensuring you never have to go without your favourite products.
Visit our store at the Avenida Bonavista Shopping Centre or explore our wide selection online.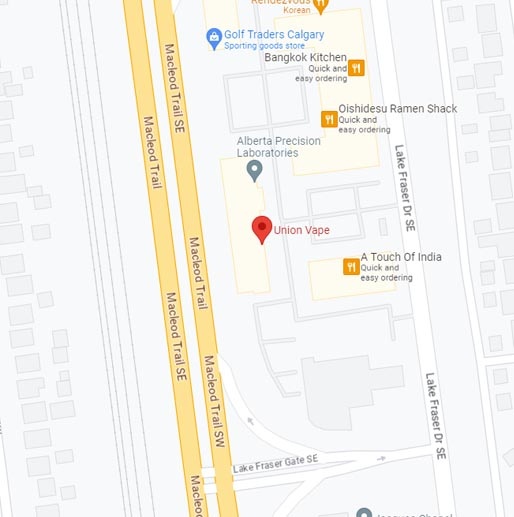 Store Hours
| Day | Time |
| --- | --- |
| Monday: | 10:00 AM - 8:00 PM |
| Tuesday: | 10:00 AM - 8:00 PM |
| Wednesday: | 10:00 AM - 8:00 PM |
| Thursday: | 10:00 AM - 8:00 PM |
| Friday: | 10:00 AM - 8:00 PM |
| Saturday: | 10:00 AM - 7:00 PM |
| Sunday: | 10:00 PM - 5:00 PM |
Shop Now
---
Location Photos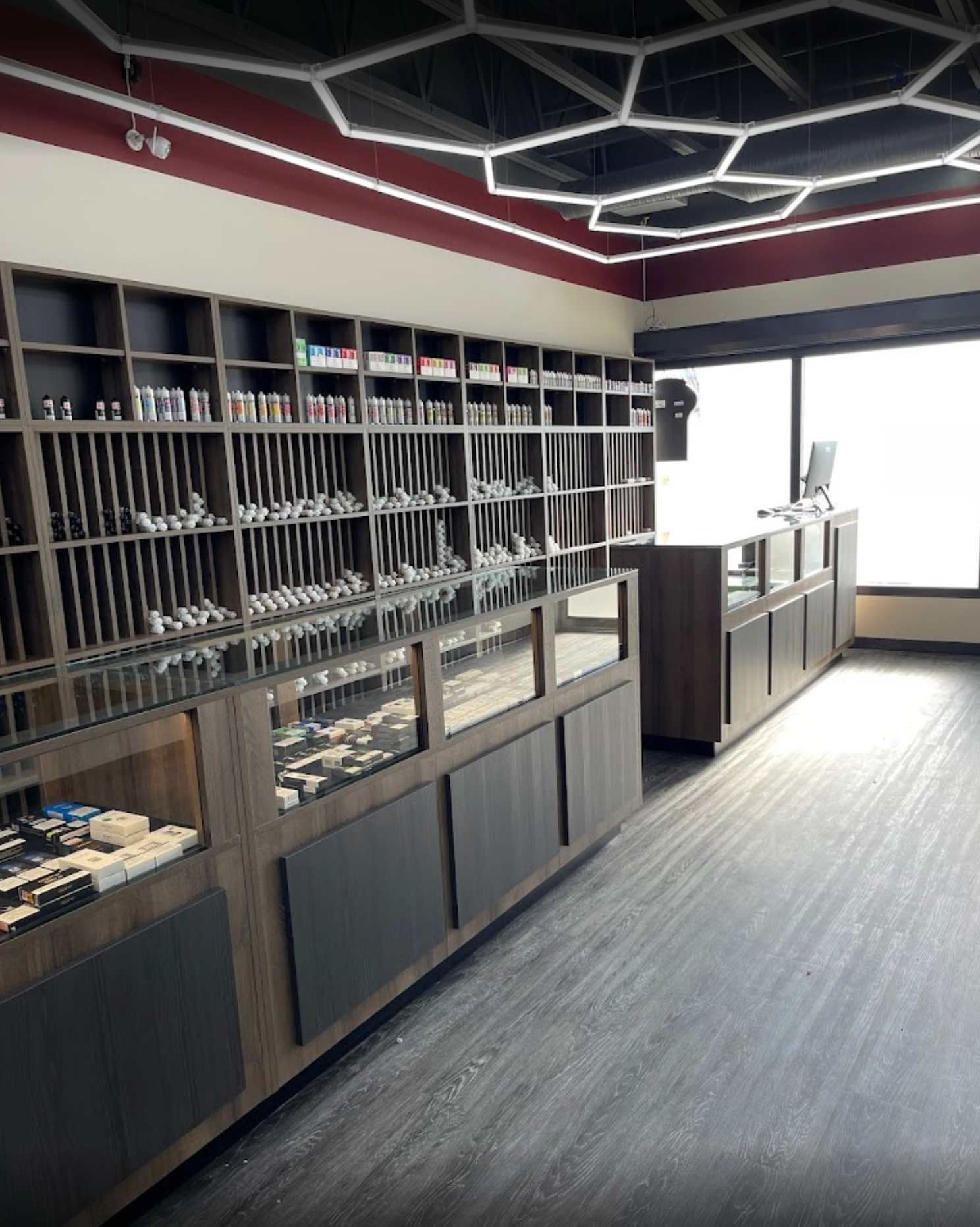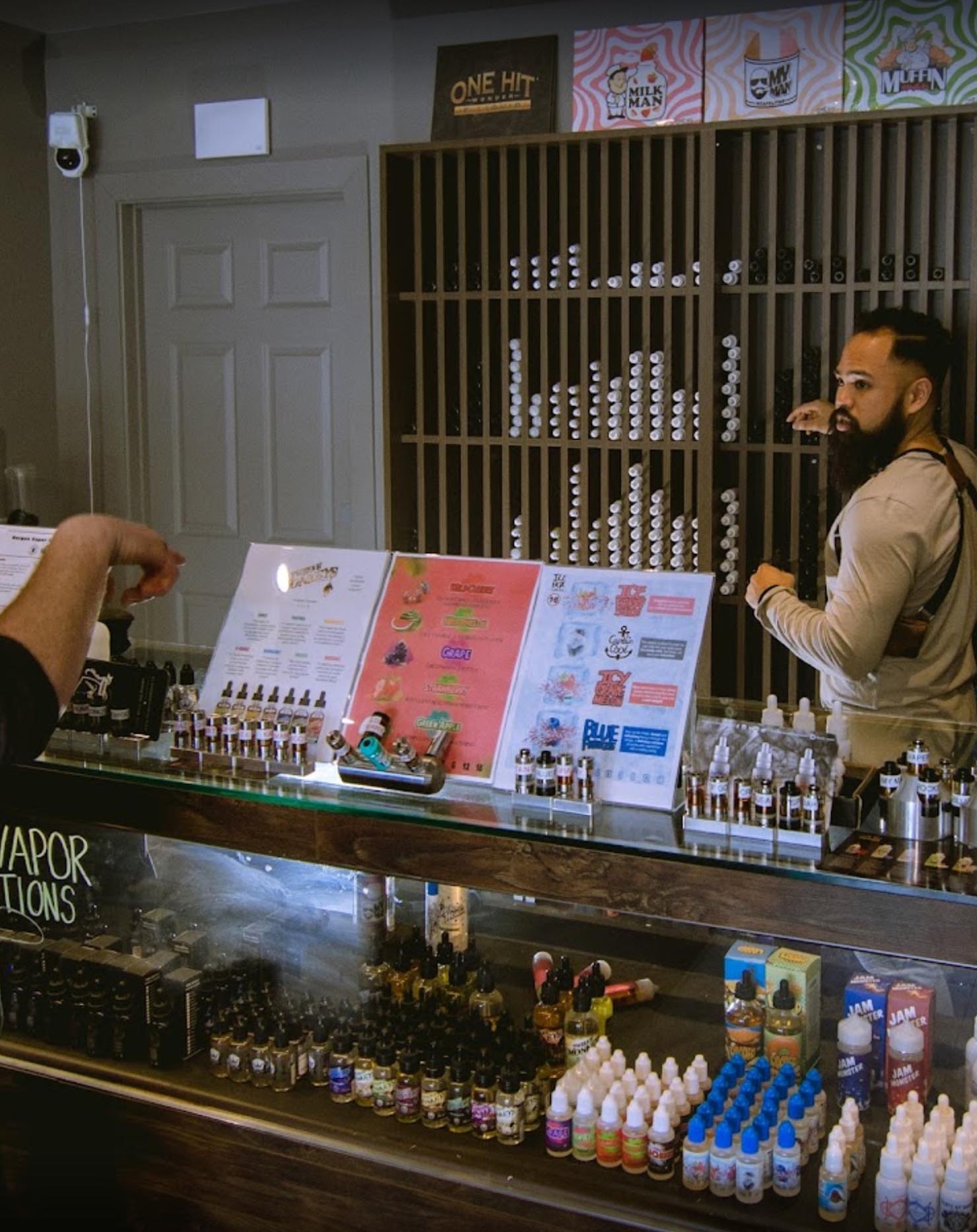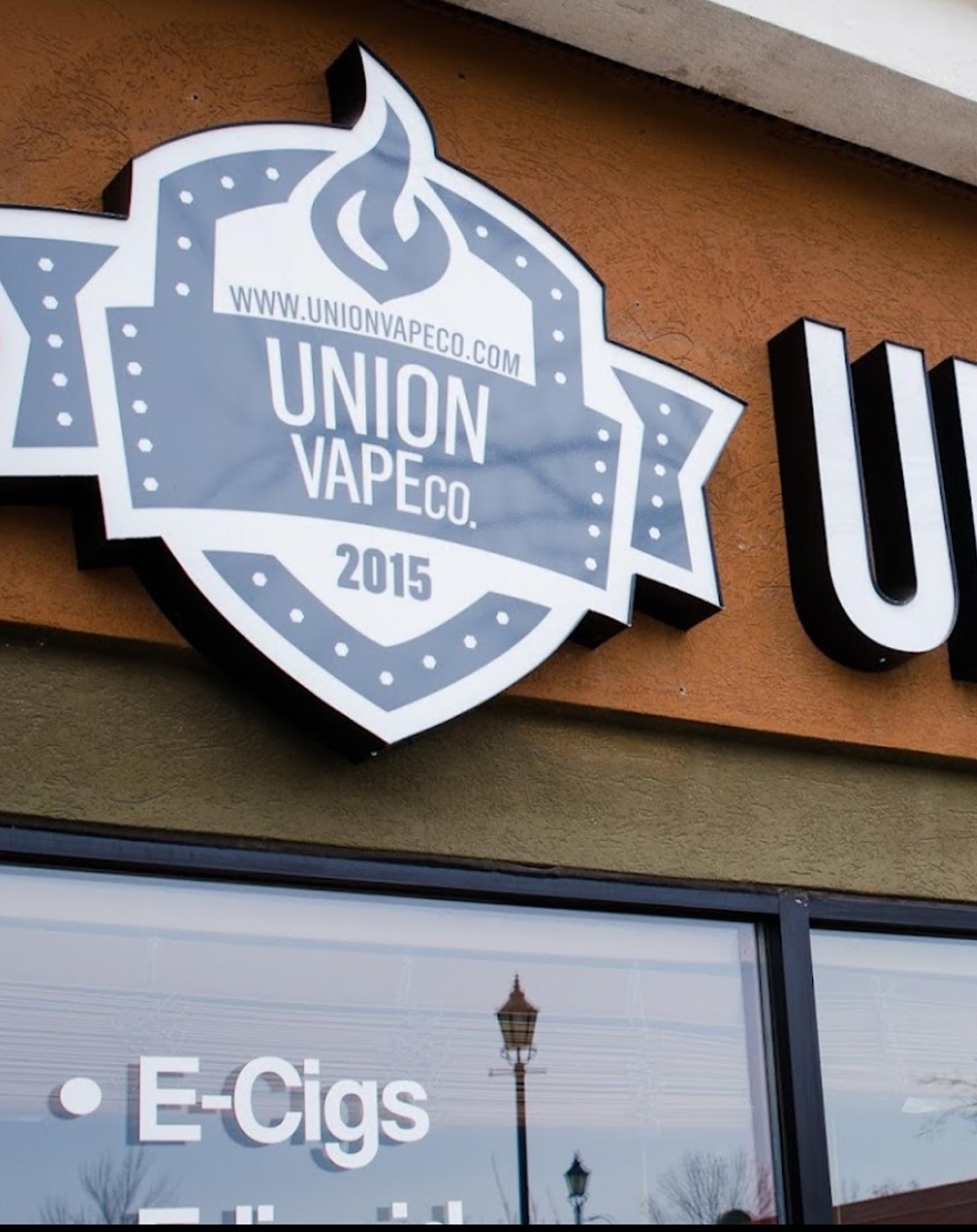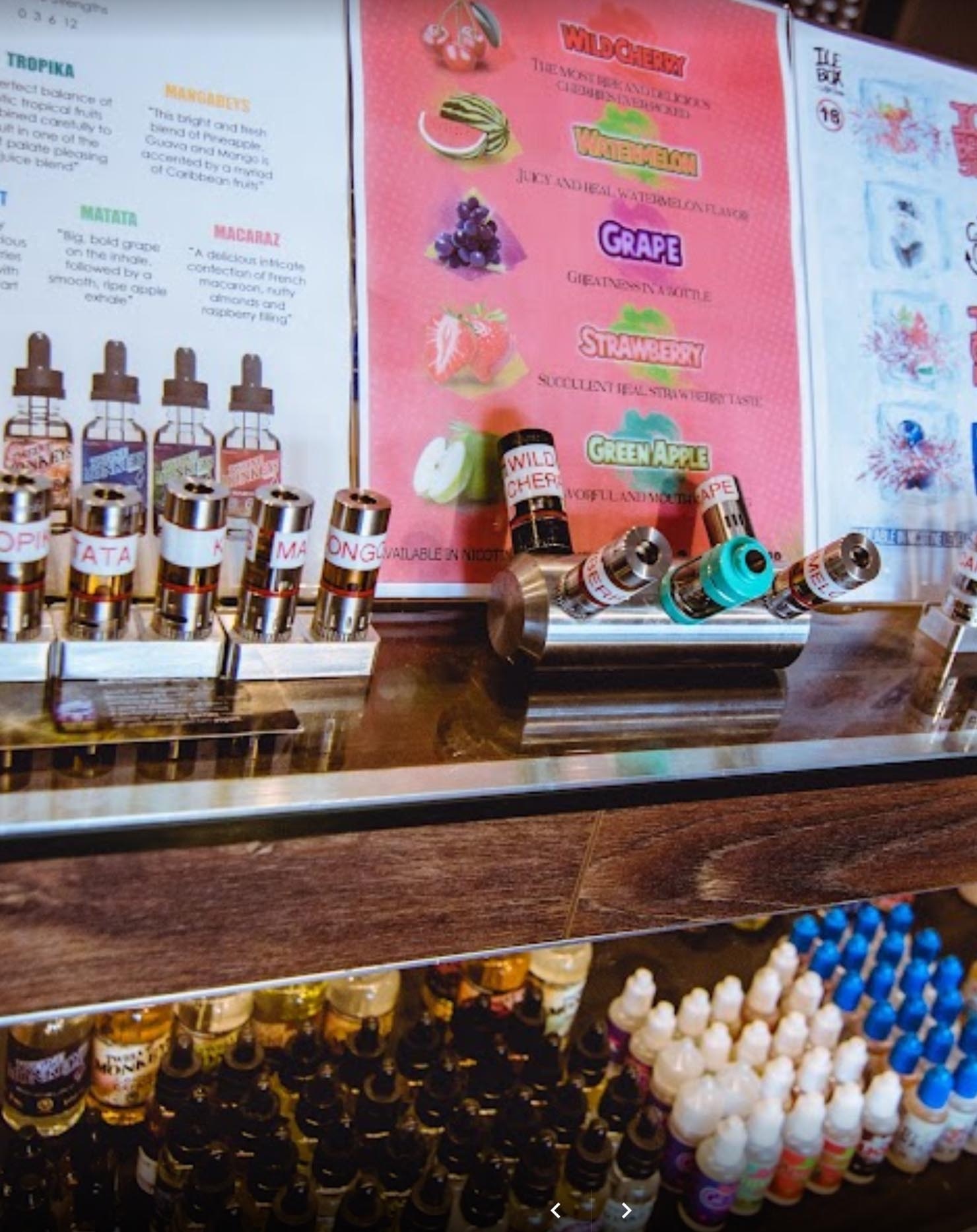 Shop Now