Union Vape Highland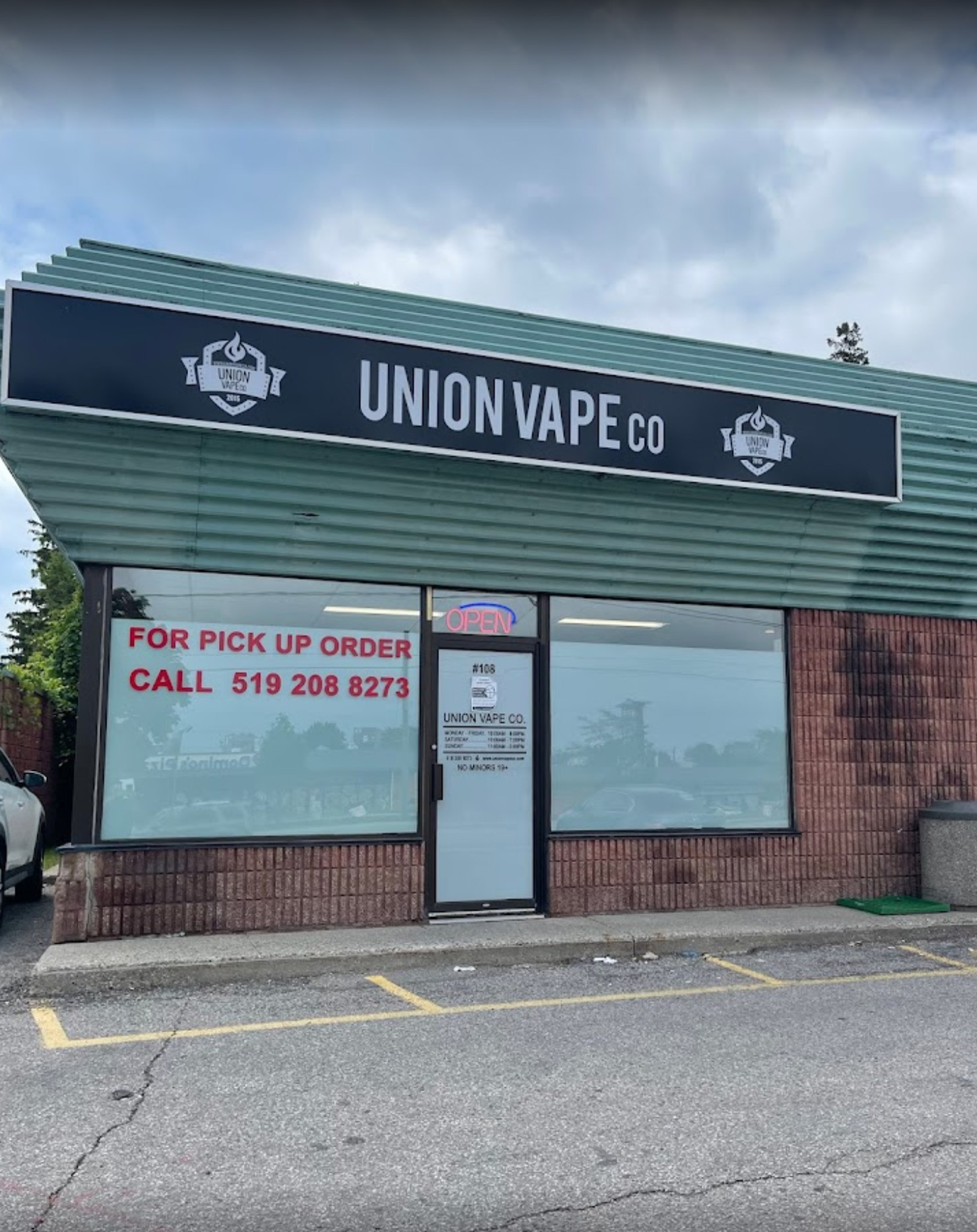 Union Vape Co. - Highland
215 Highland Rd W #108, Kitchener, ON N2M 3C1
(519) 208-8273
Visit Union Vape Co. at our Kitchener store located on Highland Rd. You'll find a welcoming atmosphere where you can explore a diverse range of premium vaping products and accessories. Our friendly and knowledgeable staff can help with recommending the perfect vape products by understanding your preferences and taste, smoking habits, and your vaping experience level.
With our wide variety of high-quality vaping products, you'll find everything you need to satisfy your cravings. Choose from our wall of vape juice and find your favourite flavour, including Ice Box's Captain Cool and Lemon Killaz's Citrus Rage. Our e-juices selections are available in varying nicotine strengths, ranging from 3mg to 12mg, and we also offer nicotine-free options.
While you're there, you can check out our other vaping products at our store, like our refillable vaporizers, mods, starter kits and accessories. We have plenty of easy-to-use disposable vape pens available as well, for people who want a convenient way to vape without having to deal with refills, recharging, or maintenance.
Come down to our store at the Highland North Plaza for all of your vaping supplies. If our store is not conveniently located in your area, feel free to order online and we'll ship our products right to your door. We're here to help make your recreational vaping as accessible as possible.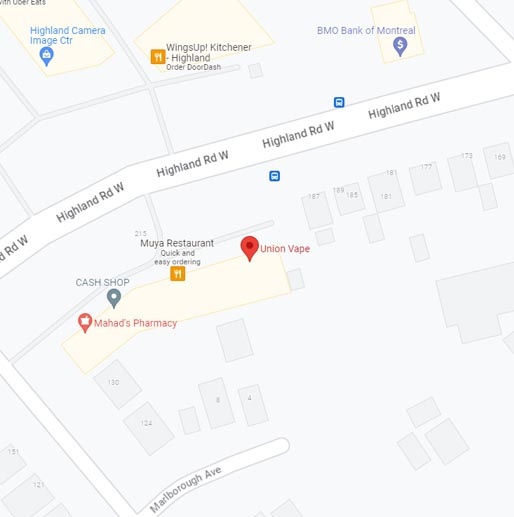 Store Hours
| Day | Time |
| --- | --- |
| Monday: | 10:00 AM - 8:00 PM |
| Tuesday: | 10:00 AM - 8:00 PM |
| Wednesday: | 10:00 AM - 8:00 PM |
| Thursday: | 10:00 AM - 8:00 PM |
| Friday: | 10:00 AM - 8:00 PM |
| Saturday: | 10:00 AM - 7:00 PM |
| Sunday: | 10:00 PM - 5:00 PM |
Shop Now
---
Location Photos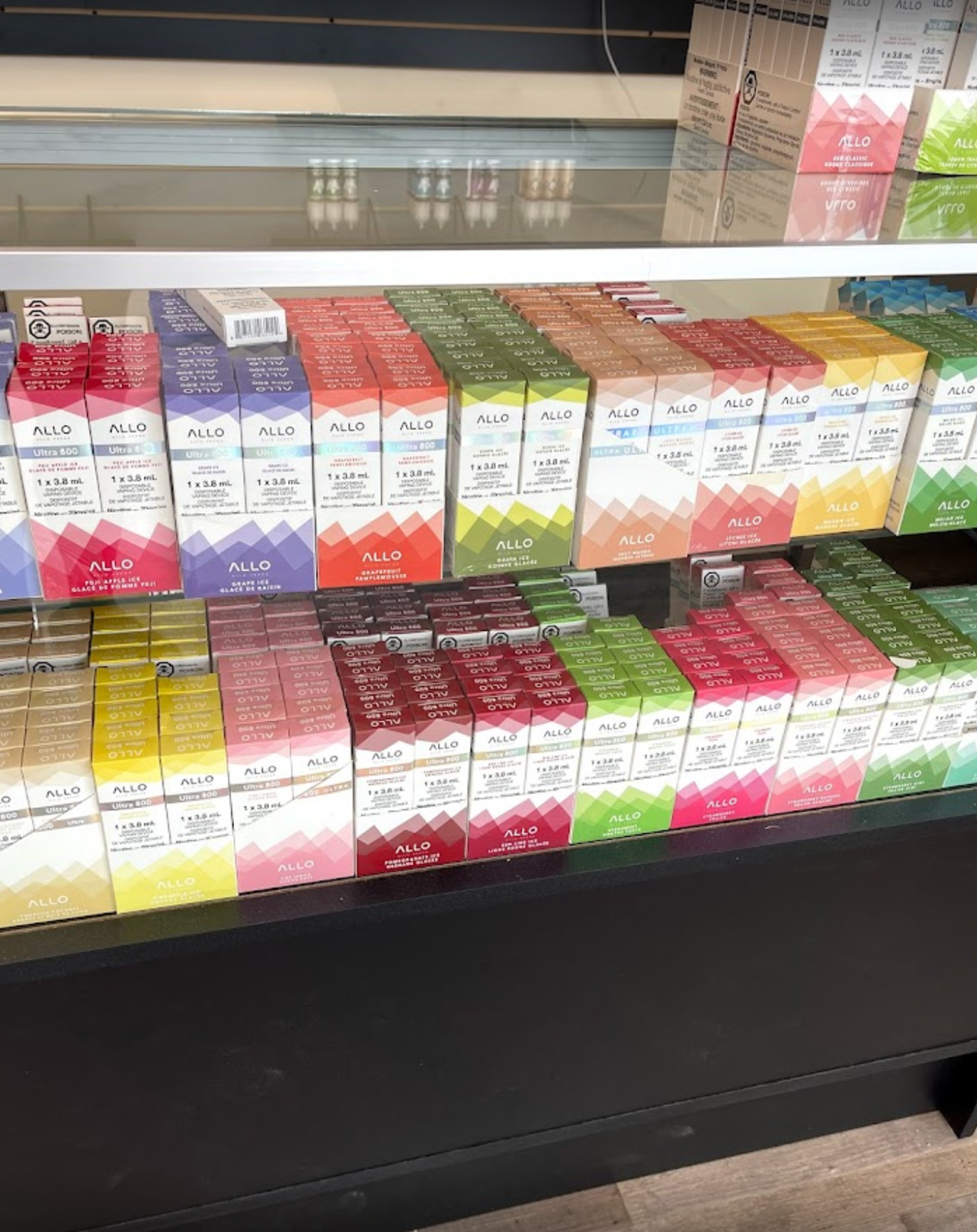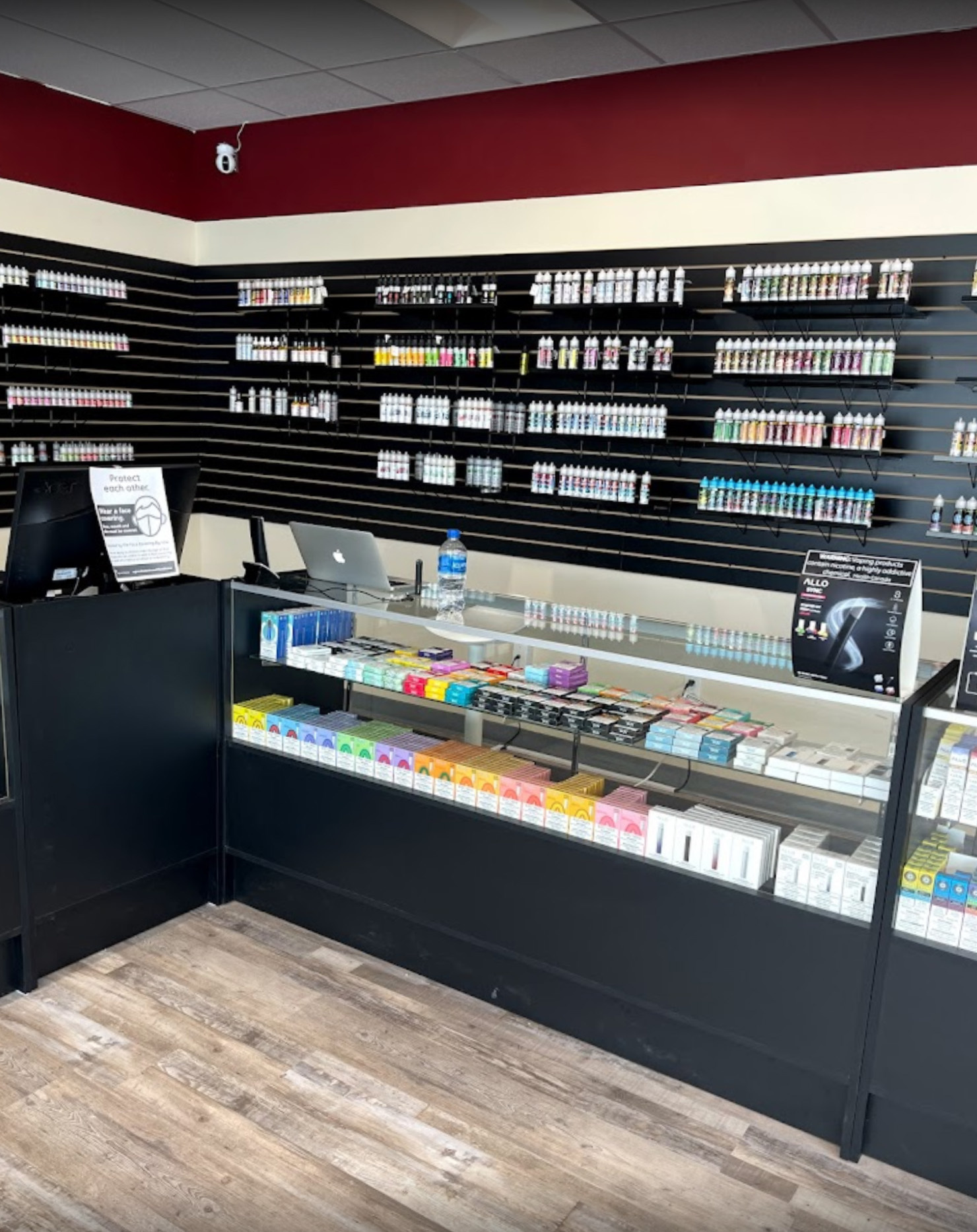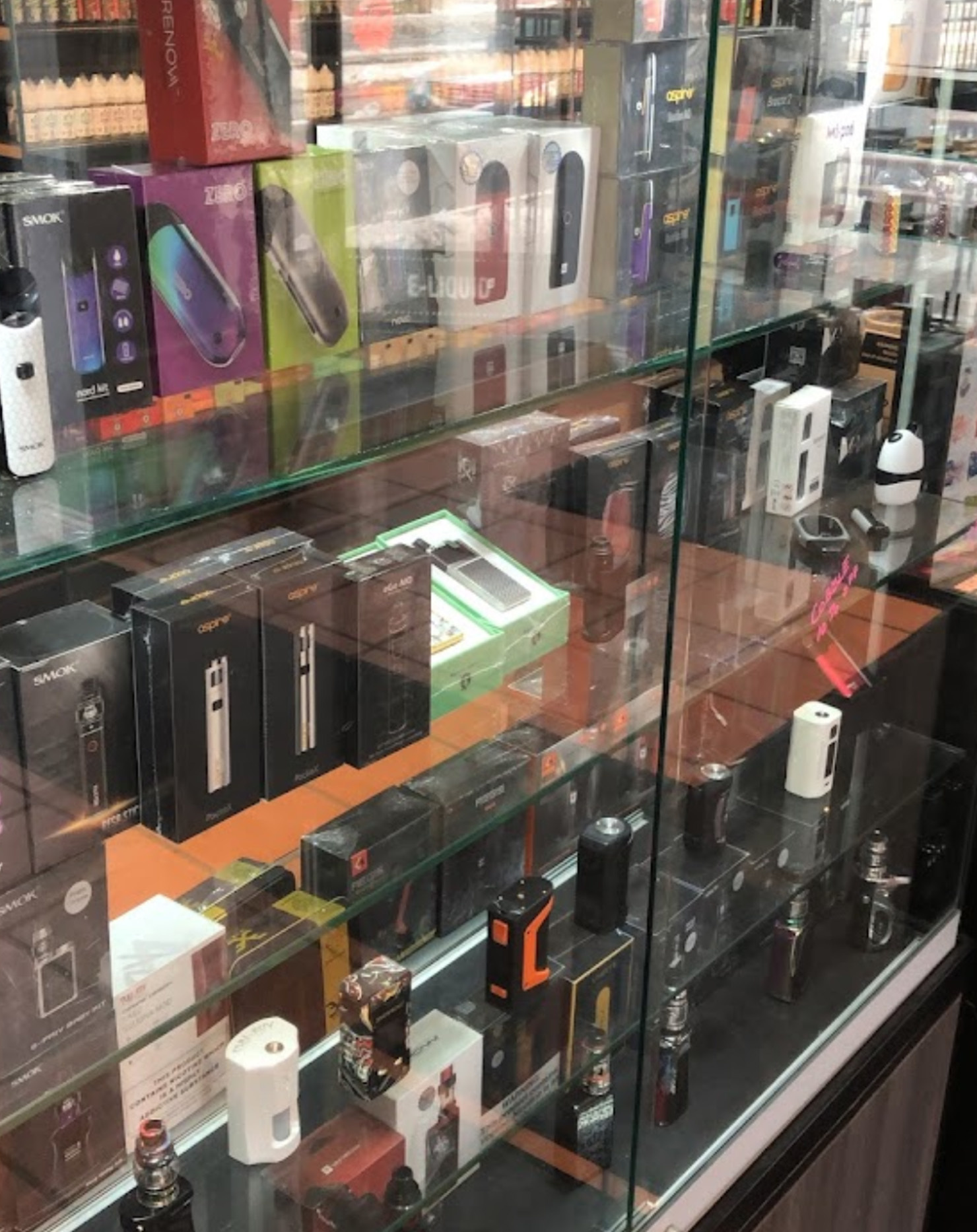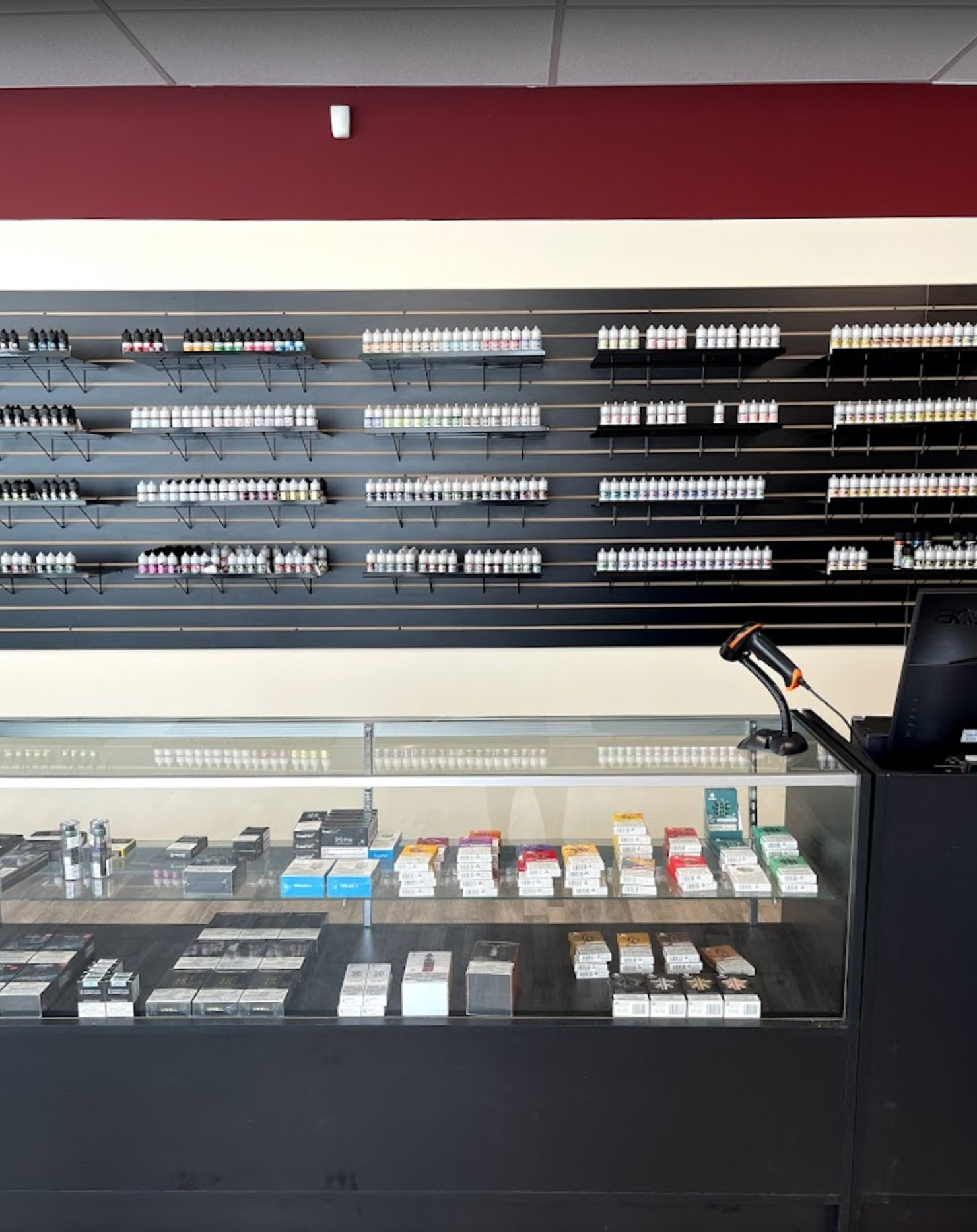 Shop Now