Union Vape Crowfoot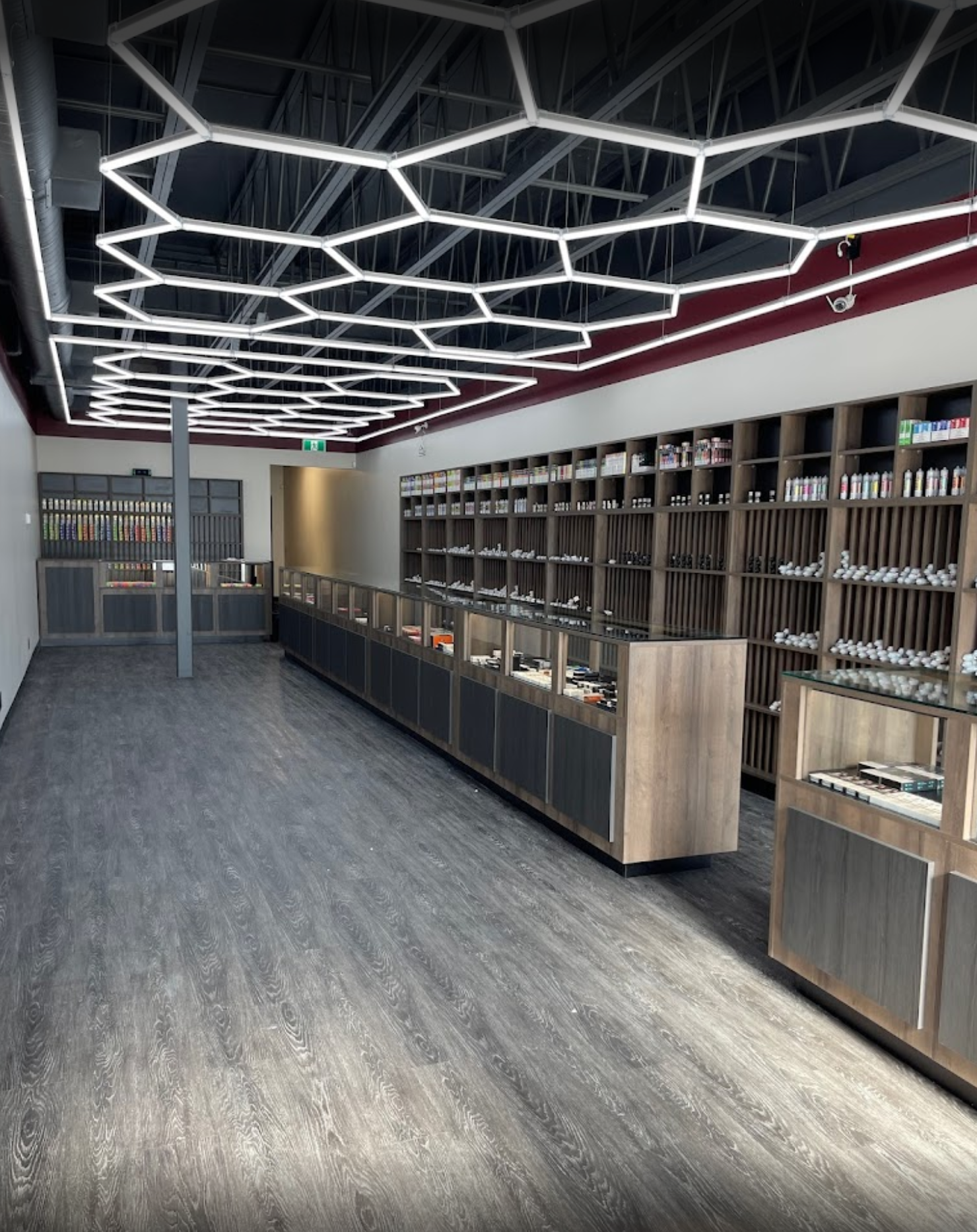 Union Vape Co. - Crowfoot
810 Crowfoot Crescent NW, Calgary, AB T3G 4S3
(403) 455-9266
Union Vape Co., located on Crowfoot Crescent, is your one-stop vaping destination in Northwest Calgary. Doesn't matter if you are a vaping beginner or a vaping veteran, our store has a wide range of vaping liquids and accessories to cater to all your needs.
For those starting their vaping journey, we offer a diverse selection of starter kits and advanced hardware, ensuring you have everything necessary to begin vaping. Don't know where to start? Just ask our knowledgeable staff and they will help you find the perfect setup and flavour.
We have an e-juice selection full of different flavours and strengths to choose from. From fruitful flavours to menthol and tobacco blends, it won't be hard to find a flavour that's right for your taste buds. If you're looking for convenience, we also stock pre-filled disposable vapes, perfect for on-the-go enjoyment, and our top-brand accessories, including tanks and mods, are available to enhance your vaping experience even further.
Located at the Crowfoot Square Plaza, our Calgary vape store offers high-quality vaping supplies at affordable prices. Can't make it to the store? No worries! We also provide a vape delivery service, to ensure you never have to go without your favourite products.
Come on in or explore online for our wide selection today!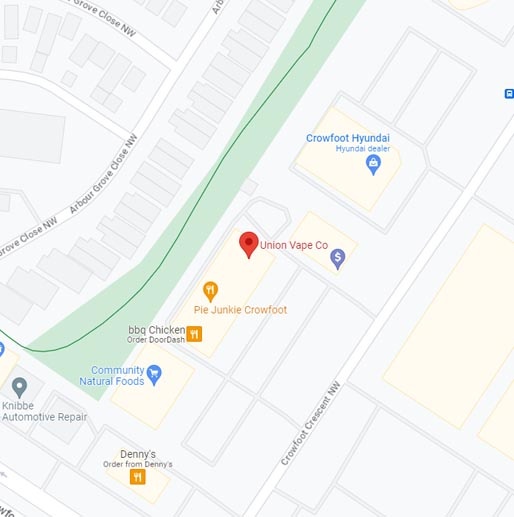 Store Hours
| Day | Time |
| --- | --- |
| Monday: | 10:00 AM - 8:00 PM |
| Tuesday: | 10:00 AM - 8:00 PM |
| Wednesday: | 10:00 AM - 8:00 PM |
| Thursday: | 10:00 AM - 8:00 PM |
| Friday: | 10:00 AM - 8:00 PM |
| Saturday: | 10:00 AM - 7:00 PM |
| Sunday: | 10:00 PM - 5:00 PM |
Shop Now
---
Location Photos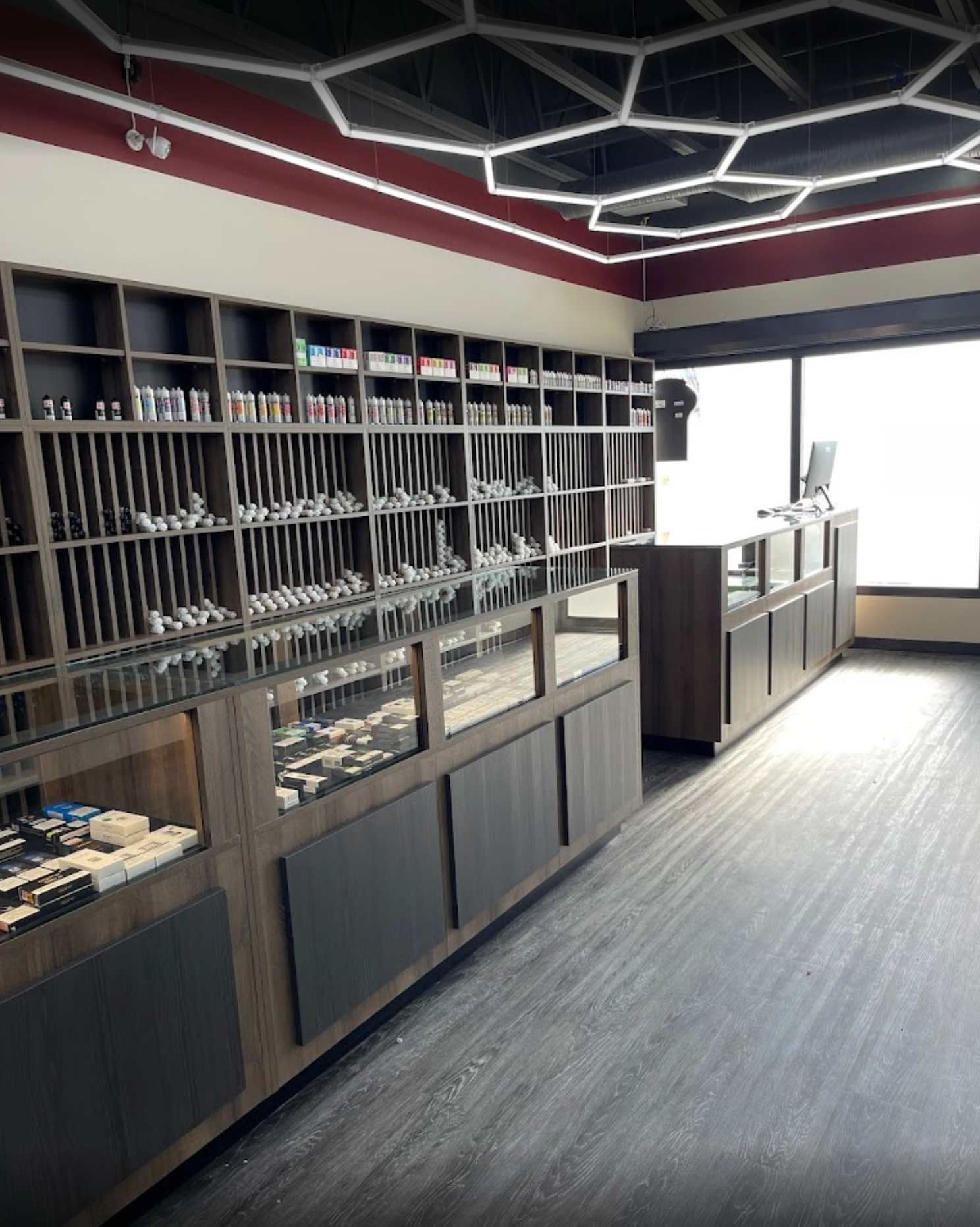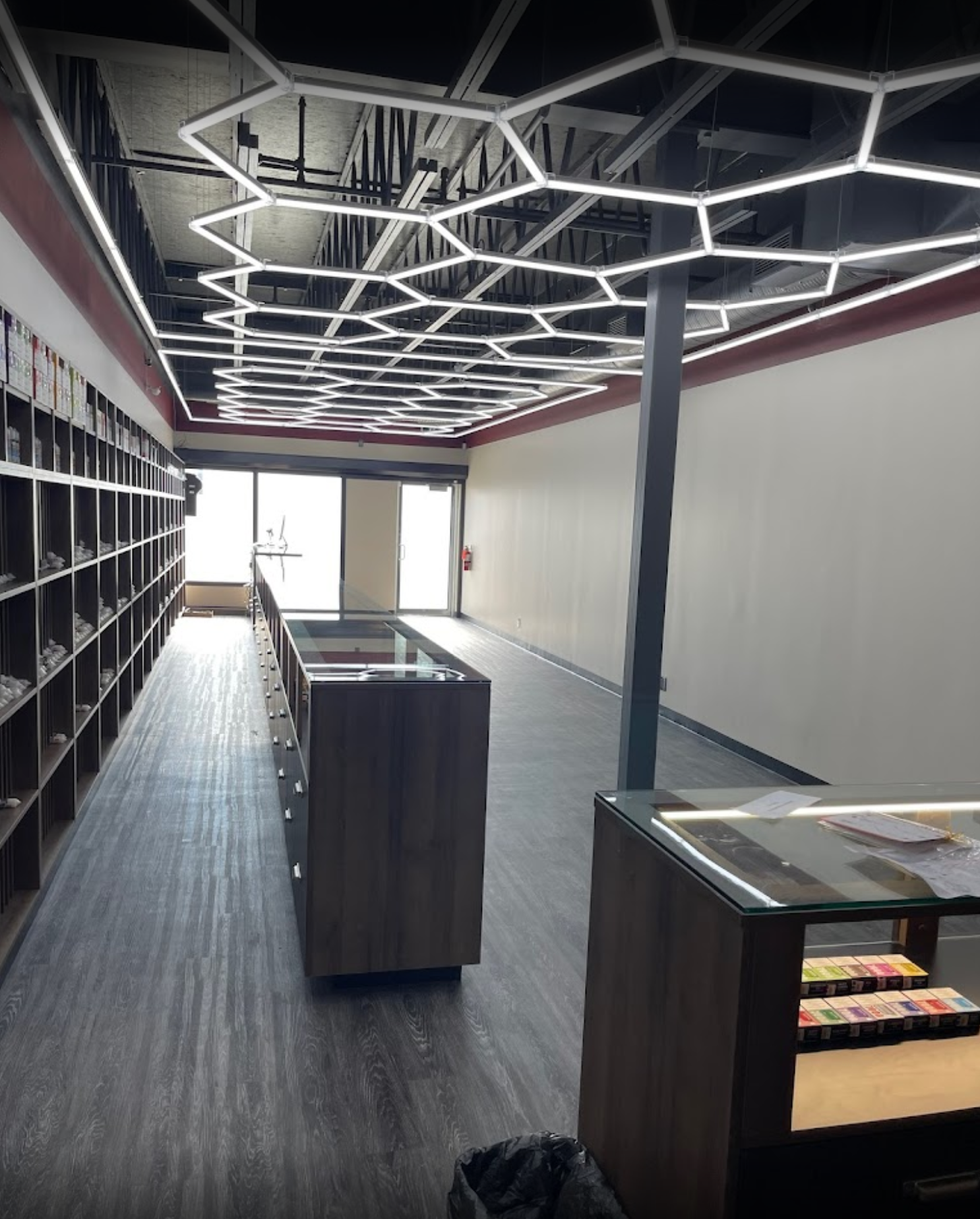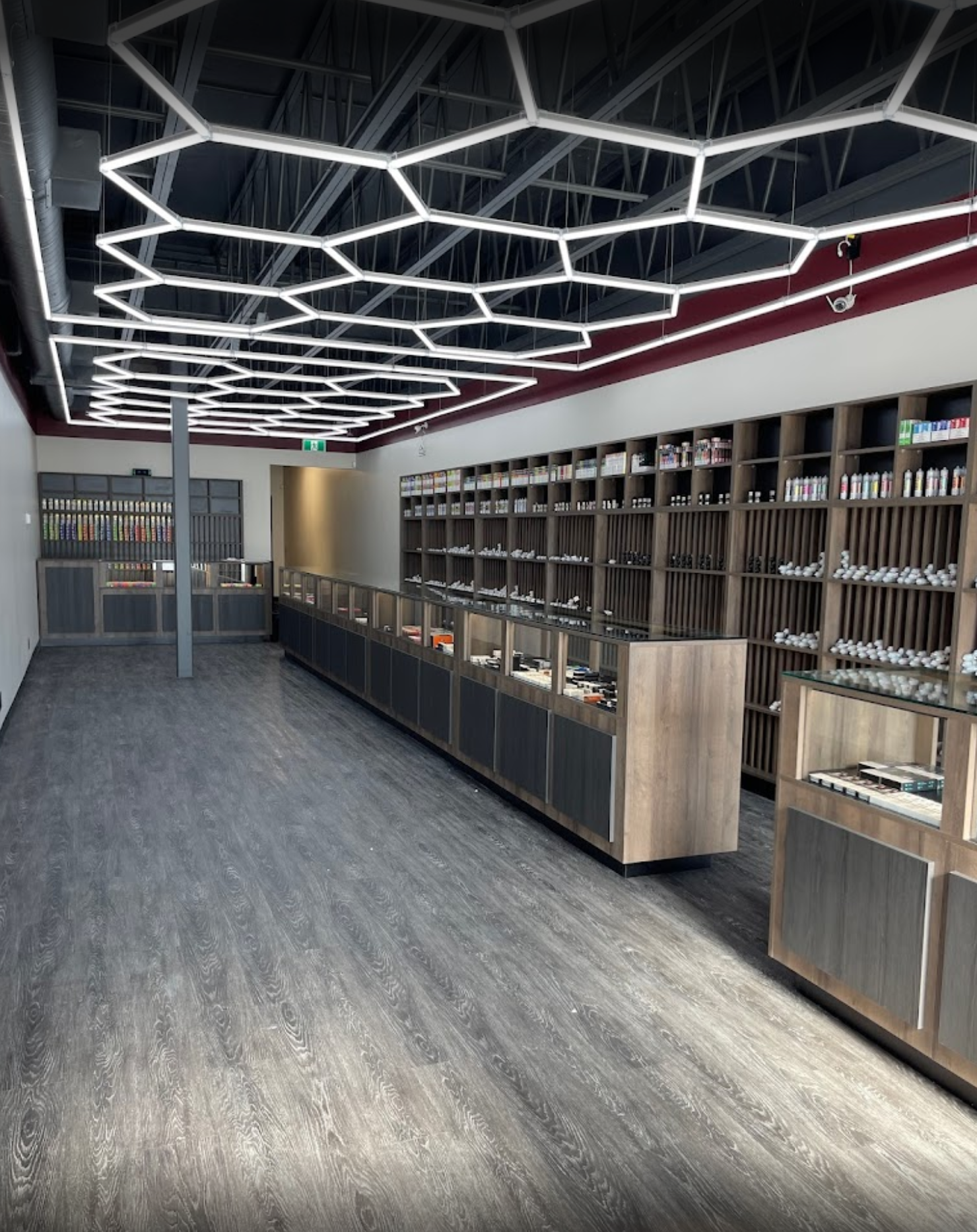 Shop Now